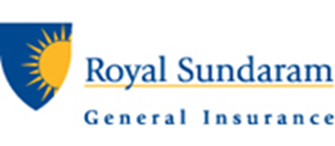 Royal Sundaram in India among all its policies also has 'health insurance plans' to protect an individual and his family from sudden illness, surgeries, accidents and even from harm/injury incurred from acts of terrorism.
The company specifically offers two types of health insurance plans: 1.Individual health Insurance plan and 2. Family health insurance plan. Along with the insurance plan one can also get tax benefits under section 80D.
The Family health Insurance plan is the plan which is most in demand because the benefits available are more than the individual plan.
-The family gets an instant health care insurance and coverage.
– No medical examination is required.
-Cashless insurance is available in more than 3000 hospitals in India.
The company offers multiple plans at an affordable premium. The plans are of various types which cover two adults or 2 adult and a child. The number of dependent children can go up to three. Though the upper age limit is 50yrs. It can be renewed up to the age 70yrs.The hospitalized sum assured will work a floater among all the family members which means that each member of a family will get the same coverage under this one plan irrespective of their age.
Individual health insurance plan is a comprehensive health care plan offered to an individual for personal medical health cover. The insured can also avail a cover for his spouse, children and parents. With an individual health insurance the insured will have access to value added services like cashless treatment from a pool of hospitals under the network of the company, a 24hour ambulance referral facility at no additional cost. The features are the same as family floater plan, with only the exception that the insured will be getting a 10% discount for covering 3 or more members of a family under one personal health care plan. A 'Health care insurance card' is especially designed for all individual health insurance online customers. The card enables the insured to avail services from hospitals in their locality under the company's network and also avail cashless services from about 3000 hospital under the network of the company across India. The expenses are paid under 'Online Personal Health Insurance Policy'. The insured has just to call the TPA (Third Part Administrator) on the 24 hour helpline and take the authorization.
'Health Shield online' simplifies plans and process of claim settlement.