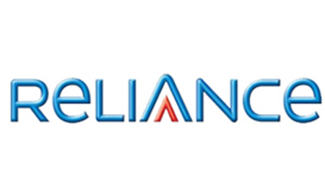 Reliance offers three policies under its health insurance section, they are – Individual mediclaim health policy, Critical illness policy and Reliance health wise.
The 'Individual mediclaim policy' can be opted for by an individual for him and his family. The key advantages of this policy are:
· It covers the insured and his family for hospitalization and related expenses.
· Family members between the age of 5 and 80 can be covered.
· The policy provides health insurance for children between the age of 3months and 5years even if one parent is insured
· Claim free bonus:
The company pays a bonus amount of 5% for every claim free renewal. This can be accumulated up to 50%.
· Tax Advantage:
The insured can avail income tax benefits under section 80D.
Policy Coverage:
Reliance mediclaim policy will cover various medical expenses:
a) Hospital expenses: This includes room charges and operation theatre charges, nursing expenses, fees of doctor's and consultants and anesthetist.
b) Medicines, consumables and diagnostic expenses: This includes cost of medicines and drugs, anesthesia, oxygen, blood, surgical appliances, diagnostic material, X-ray, radiotherapy, chemotherapy, dialysis, pacemaker, artificial limbs and organs.
c) Day care treatment: The policy will cover expenses of technologically advanced treatment that does not require hospitalization for more than 24hours.
d) Domiciliary treatment: The policy also covers the expenses of treatment administered at home by the insured or the members of his family subject to specific condition.
e) Pre and post hospitalization expenses: Reliance mediclaim policy bears the expenses of treatment up to 30days prior and 60days after hospitalization.
To avail this policy one does not need a medical check up to the age of 45. However the insured can avail free checkups after three consecutive claim free renewals.
The policy can be issued to any person between the age of 5 and 80.
To process the claims the company has appointed TPA (Third Party Administrator) licensed by the IRDA. For processing the claim the insured has to just make a call to the TPA helpline number which is toll free. An online link is provided at the reliance insurance website under the claim process option on which one can click and get the different contact details. The insured has to furnish the TPA with his own contact numbers, policy number, membership ID number, name of the insured person who is sick, kind of ailment/accident and location of loss.