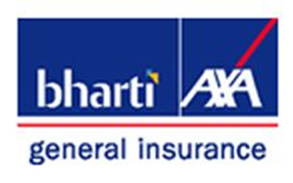 In today's modern world stress related ailments has taken an onset in every person's life and therefore the need for a smart health policy to meet the untimely and unforeseen expenses related to health. Bharti AXA Health insurance has a number of such policies which caters to the health needs and expenditure of the citizens of India.
Smart health insurance policy provides for eventualities arising out of hospitalization such as –hospitalization expenses, domiciliary expenses, daycare treatment, pre and post hospitalization expenses, covers for treating pre-existing illness/diseases, critical illness, dreaded disease recuperation and transplantation of organs. The policy covers the entire family even children up to the age of 23yrs.
The sum insured amount varies from Rs.50000 (smart basic) to Rs.5lacs (smart premium and smart optimum). The eligibility criteria is any person between the ages of 5 to 65 can opt for the plan.
Smart health essential insurance policy assures financial assistance during the time of hospitalization. The charges are paid in cash to the hospital authorities for the insured. A daily cash allowance of Rs.1000 to Rs.3000 is paid according to the plans- A, B and C. In case of ICU the charges are doubled. The policy can cover a maximum of four in a family. The members should be in the age group of 3months to 65years renewable up to 75 years. The benefits are applicable irrespective of the number of times the insured is hospitalized during the policy period subject to the some insured.
Smart health critical illness policy covers all expenses incurred due to some critical illness. The insured can opt for reimbursement of expenses for treatment of any critical illness or payment of compensation on diagnosis of any critical illness on survival for more than 30 days. The policy covers almost the whole of human body that may be affected critically by illness/disease.
Smart health high deductibles policy acts as a top up policy that covers any of the health insurance policies. It offers extended coverage for hospitalization expenses for illness/disease after applying the deductibles the insured has opted for. It also provides the expenses of a person accompanying the patient to the hospital. Apart from hospital charges, ambulance charges, expenses incurred for treating pre-existing diseases and expenses for transplantation of organs it also provides tax benefits under section 80D, a discount from 5% to 25% for every claim free renewal year.