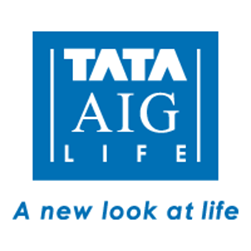 TATA AIG Mediclaim is a health Insurance brought to India by the joint collaboration of TATA group of companies and AIG from America. The first health plan is a plan where the company provides the insured with a lump sum irrespective of medical bills provided by the insured person. The plan is therefore called as, 'Hospitalization' having 'Exclusion plan table benefit features': Under this plan the insurance company takes care of all the hospital expenses for unforeseen hospitalization. Apart of hospital expenses like, the doctors fees, medicine, operation theatre, pathological test, X-ray etc this product also covers incidental expenses like food, commutation by the insured's immediate family members. The hospital boarding charges varies in between Rs.1000, Rs.2500 and Rs.5000. Double hospital cash benefits are extended while in ICU. Along with that physiotherapy benefits are also given. Some additional features are:
· No medical examination is required
· 24 hours worldwide coverage
· Covers risk of accidental death, equivalent to 100 times daily hospital cash benefit.
· Ambulance charges
The second plan is called as 'Maharaksha':
Plan Table Cover Includes Features: Covers every part of the insured body, every minute of his life. It is the first of its kind in India. No other insurance company has come up with such a plan. It pays for cash benefits for a wide range of everyday injuries like- factures, burns, dislocation or internal injuries which might not need hospitalization. The benefits is payable with no conditions as to how the money should be spent. The insured can use it pay for special care such as the nurse's expenses or buy a wheel. Targeted towards the ageing couples this policy can also be purchased by young individuals for self or as a gift for the parents.
The policy can be renewed up to the age of 75 and the premium does not increase with age. Multiple claims are accepted. There are ranges of sums assured for different injuries. It is Rs.300, 000 for everyday injuries and its Rs.10, 00,000 for everyday lifestyle which is the inability to perform the three daily activities. Cover of accidental loss is up to Rs. 500,000 which is reimbursed in 100%. The premium plans ranges from one to four persons and they can be paid monthly, quarterly, or annually. There are six levels of the premium plan. Premium amount has as wide from Rs.113 to Rs.22980