If you are nearing retirement and having exasperating thoughts about post retirement money management, here is a solution for you. There are many, who are mostly worries about the healthcare. Since healthcare, in recent years can dip your pockets deep, it is very natural to worry about it, when there will not be the regular supply of money after retirement. Therefore, the best idea is to make retirement plans and to invest in getting a health insurance policy. Before, you buy a health insurance policy, it's better to collect some information about that.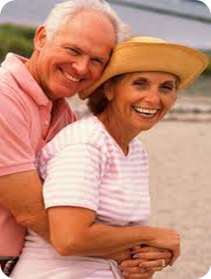 Health insurance policy in India is available from the Government as well as from the private insurance providers. Most of these policies are available to people aged 65 years or older and main source of income is the post-retirement pension. Certain disabled individuals are also entitled to have the policy if they are retired pensioners.
The health insurance policy available for the retired pensioners offers different kind of coverage depending on your requirements. However, the basic medical expenses are offered by all of the. It does not typically pay the total cost of covered services or supplies but can pat a large amount to support you with your needs.
Mostly you can have four types of coverage.
The first type can help you pay for inpatient hospital care, skilled nursing facilities, hospice care, and some home health care. The best part of such type is that, a retired pensioner would not need to pay the monthly premium for it. You need to pay the premium, if you are working after 65 years of age.
The second type of insurance coverage helps in offering coverage to doctors' services, outpatient hospital care, physical and occupational therapy and some home health care. Such insurance policies usually charge a payment of a nominal monthly premium. This type of insurance coverage can be customized depending on your requirement, and the premium depends according to the customization of the insurance coverage.
The third type of healthcare insurance policy includes coverage for drugs and meducation. You can also avail the plans, which cover medical and healthcare necessary services. However, plan can charge different co-payments, coinsurance, or deductibles for these services.
The fourth type of insurance plan provides coverage for prescription drug benefits. The prescription drug plans will generally require you to pay a monthly premium and co-payment or co-insurance for each prescription you fill. Plans vary by cost, number of drugs covered and pharmacies you can use, however, there is a standard amount of available coverage under this plan, which will be set by the insurance provider. Such kinds of drug plans work with all types of medical and health care plans including the Original Medicare Plan, Private Fee-for-Service Plans, and many other Plans (like HMOs).
In order to avail any of these healthcare benefits, you have to talk to the agents of the insurance providing firm. He can help you framing your healthcare plans and after retirement and can offer you advices for selecting the right policy and any customization required.