Mediclaim is a kind of insurance policy that offers coverage to unexpected medical emergencies, which may end up with financial hardships. With the growing necessity of Mediclaim, Health insurance has emerged as one of the leading contributing sector to India's economy. A government organization or private insurance companies offer medical health insurance, which is popularly known as Mediclaim.
Individual Mediclaim policy comes with a minimum duration of 1 year and the customer can only get it extended for a maximum duration of 2 years. Health insurance providers usually frame a detailed financial structure, on the basis of the estimation of overall healthcare expenses and the monthly premium to be paid. Such details are mentioned in the insurance agreement and the insurance company pays the benefits.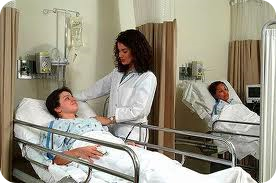 Individual mediclaim policy is usually designed for the self employed, and small entrepreneurs, in which the covers of the medical expenses is available only to single person. Such mediclaim policies are available at a low rate, and the individual can opt to cover his or her spouse in that mediclaim policy as well. Individual medical insurance is highly flexible with the varied range of rates and premiums available for people from different profession. If you successfully opt for the right scheme or policy, it may save you from unexpected financial disaster due to heavy expenses stemming from an unforeseen accident or hospitalization of the loved one.
However, you should ponder on the fact that individual mediclaim policy pays for only a certain set of accidents and ailments. Any chronic ailment like diabetes, poor eyesight etc is not encompassed by this policy. You can also get coverage for the hospitalization bills but these are only covered after the insurance company perform verification whether the rates applied commensurate with the normal amount charged by other hospitals in the area. Any extravagant costs have to be borne by the patient. Surgical costs, outpatient bills are covered, in case the amount fits to what quoted in the insurance agreement. Expenses beyond the authorized amount will have to be carried out by the patient.
Medical insurance companies usually select a list of hospitals and make a contract with them, according to which the hospital provide a discount or other benefits to the client if he is admitted in any of the network hospitals. However, it is not mandatory to opt for these hospitals. Nowadays, some insurance companies also provide insurance coverage to homeopathic treatments, if the patient is admitted in certain specified hospitals. In many cases, after the death of the insurance policy holder, the nominee will receive the benefit amount of the policy.
Individual mediclaim policy, which comes with a low premium rate and covers a majority of ailments and accidents, is considered as the best policy. Check out first and then opt for the policy, which pays at the earliest in case of an emergency. Many a times, a patient has to reimburse the amount, but make sure that the process is hassle free from all aspects.