Mediclaim policy provides cover an individual and his family in case of sudden medical contingency. Having a health care protection is important because it provides monetary protection in case unforeseen health condition. Medical insurance is therefore the most costly than other insurances. It therefore becomes very important to choose a mediclaim policy that is affordable and has got the best plans.
Tips to choose the right and best plan for a health insurance: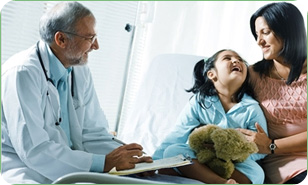 1. It is essential to consider the different types of health insurance plans because each plan has got different covers. Some plans provide fees for service facility on the selection of specified doctor. Some plans have both HMO (Health Maintenance Organization) and PPO (Preferred Provider Organization) plans. HMO is definitely a cheaper easier plan because that the doctors and hospitals are within the network of the insurance company. However PPO provides the facility of selecting doctors.
2. Choose the family doctor under PPO if possible. This will make you feel more comfortable as the family doctor knows your health history.
3. Choose the mediclaim plan that offers free health check up, 0% EMI option, double benefit claim etc. For example 'Star Health' provides health and life insurance together in one plan
4. The medical insurance cost is different by location and insurance company. Therefore try to find out a cheap plan.
5. A family floater mediclaim would be the cheapest health insurance policy. This is because for a yearly premium of Rs.20, 000 you get Rs.5lak as sum insured.
6. Always check the coverage offered under the mediclaim policy because sometimes the coverage can be shortened or may be included in an exclusion part.
7. Since mediclaim premium are always high the premium is the key factor. It varies from company to company and may also differ according to the age of the insured. Presently Apollo DVK offers a health insurance with the least premium. It is less than Rs.1500 for persons in their 30s and not more than Rs 2000 for senior citizen.
8. To avail quality benefits it's always important to take an overview on available mediclaim policies in the market. Some leading insurance companies offering mediclaim are- National Insurance Company, United India Insurance, New India Assurance, Apollo Munich, ICICI Lombard etc.
9. The best insurance policy always provides your health care needs. Online tools can be helpful.