Online mediclaim policy is a special kind of health Insurance coverage, which allows you to claim any of your health related hospitalization bills from the insurance provider via internet. Under the coverage of the online mediclaim policy, you can make your claims by two processes: first, by cashless facility i.e your bills are directly paid to the hospital and the second process is that, you can pay your bills in the hospital and get an reimbursement only after the submission of the actual bill and other details to the insurance provider. While a mediclaim policy can save financial loss in case of hospitalization for any unforeseen medical emergency, sickness, disease or accident, doing it online can save a great deal of manual labor.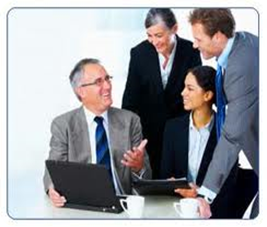 In the recent years, when the, medical expenses are higher than any other expenses. It becomes even more appalling, when you will find that such expenses are increasing at a rapid scale. The latest family mediclaim insurance is ideal solution to get over such tensions and at the same time, it will help you to pay your bill. Since all the members of the family can come under the same policy, you do not need to bear multiple premiums and hence no more financial strain. A mediclaim or a health insurance policy also provides for reimbursement of hospitalization. Moreover, if an individual is bed ridden and needs an attendant or a nurse, he can cover the expenses easily with a mediclaim policy and you do not need to go to the insurer if you have the access of internet at your home.
Expenses associated with treatments such as dialysis, chemotherapy, radiotherapy etc are also covered by the mediclaim policy. With online facility, you can pay the hospital bill even when you are taken hospital or a nursing home and then discharged on the same day. Such kind of treatment will be considered to be taken under 'Hospitalization Benefit Scheme' of online mediclaim policy.
This policy is available in two variants – short term and long term and the coverage level, which is somewhat similar like other traditional mediclaim policies. Apart from providing covers for hospitalization expenses for illness and diseases, it also encompass the expenses for doctors fees, nursing expenses, medicines, blood, surgical appliances and other related expenses.
While applying for online mediclaim policy, you have to make sure that the coverage provided by the insurance provider is comprehensive enough. Any disease or sickness existing before the mediclaim is taken will not be covered. Each mediclaim policy has its own and unique list of specific exclusions. Check the list carefully before signing the contract paper. Most of the Insurance Companies do not offer mediclaim for obesity related illnesses, expenses arising from HIV or AIDS or the use of alcohol or drugs and expenses due to attempted suicide. The most basic expenses include the treatment due to war, riots or a terrorist attack is not insured by policies.
However, it is always advisable to talk to the financial advisor before applying for any policy.