Mediclaim is one of the best ways to relieve the stress of acquiring money during the situations of medical emergencies. It becomes easier now after the introduction of the cashless mediclaim policy. However, filing a claim after hospitalization requires several considerations and in this article, we are going to share all those process, which are essential to file a claim after hospitalization.
A Mediclaim can be filed in the following situations: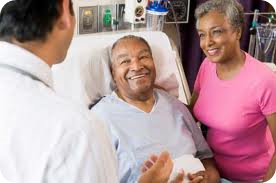 1. Emergency hospitalization
2. Planned hospitalization
Emergency Hospitalization
During the situation of emergency hospitalization, in case the insured person is admitted in any of the network hospitals of the insurance provider, the hospital will ask for the compensation to the insurance provider as per the rules set by the network hospital and the insurance provider. They will then contact the TPA and send a request for authorization. The insurance provider may or may not approve the claim, however, it is based on the terms and conditions of the contract signed by the hospital and the TPA. Generally, the time taken to process an emergency case is 6 hours. It is the responsibility of the customer to follow up with the TPA in order to be informed about the status of your request. In case you have bought your policy through a specialized health insurance advisor or agent or a broker, they will provide you the required assistance in coordinating the claim from the insurance provider.
Planned hospitalization:
In most cases, planned hospitalization is the result of the recommendation from a doctor that you would need to be hospitalized. In such cases, you will have the time to decide, where you will get admitted. The insurance provider will provide you a list of network hospitals available with the TPA, from which you can select the one of your choice. It is recommended that you complete the cashless service formalities at least 3-4 days before you are hospitalized. To file the claim, you gave to follow the given rules here.
· Firstly, you have to complete the pre authorization form, which is available from the insurance desk of the hospital, or you can download it from the website of your TPA.
· Being a patient you have to fill the form accordingly. A part of the form will need to be filled by the doctor, who recommended your hospitalization.
· The pre authorization form should be submitted at the insurance desk of the hospital. After the submission, the form will be verified by the representative at the insurance desk of the hospital and then fax it to the TPA.
· After verification, the TPA will process the form further but the insurance provider can either accept it or reject the request.
· You will have to follow up with the TPA to stay abreast of the status of your requests.
· If the insurance provider does not approve the amount send by the hospital, the individual has to pay the amount to make up the difference.